Request Quote
---

Request Quote
---
Thank you for your inquiry. We are working on your request and will respond as soon as possible. For immediate inquiries please call 1-866-651-2901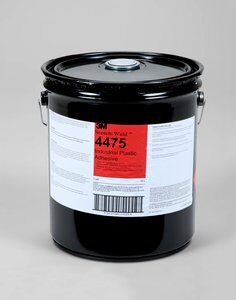 Download the free Library Loader to convert this file for your ECAD Tool.
Learn more about ECAD Model here.
3M ELEC PROD

7000000920
3M Catalog# 4475, 3M™ Industrial Plastic Adhesive 4475, Clear, 5 Oz Tube, 36/case 3M™ Industrial Plastic Adhesive 4475 dries quickly with an open bond time of approximately 10 minutes. Its assembled bonds are proven to be strong while resisting weathering as well as damage from water and the sun. Additionally, it bonds well to plastics, providing long-term adhesion as well as good resistance to cleaning products. UPC: 00021200212208
Ordering Info
In Stock: 0
MOQ: 36
Package Quantity: 36
Secure Payment Methods:


Need more Info?