Request Quote
---

Request Quote
---
Thank you for your inquiry. We are working on your request and will respond as soon as possible. For immediate inquiries please call 1-866-651-2901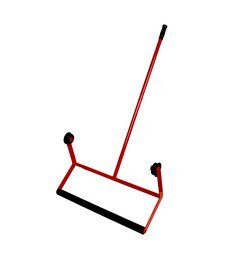 Download the free Library Loader to convert this file for your ECAD Tool.
Learn more about ECAD Model here.
3M ELEC PROD

7000045516
3M Catalog# 36865, 3M™ Dirt Trap Protection Material Applicator, 36865, Floor Model, 1 per case Our 3M™ Dirt Trap Nonwoven Protection Material Applicators are durable, portable equipment for applying 3M™ Dirt Trap Protection Material to spray booths, paint bays and other collision repair shop spaces. Wall and floor applicators hold material rolls securely and roll smoothly as material is applied, and can be pushed and pulled without disassembly for fast and efficient application. UPC: 00051131368651
Ordering Info
In Stock: 0
MOQ: 1
Package Quantity: 1
Secure Payment Methods:


Need more Info?