Request Quote
---

Request Quote
---
Thank you for your inquiry. We are working on your request and will respond as soon as possible. For immediate inquiries please call 1-866-651-2901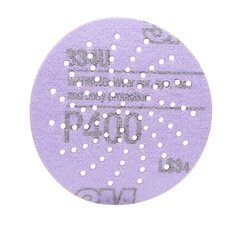 Download the free Library Loader to convert this file for your ECAD Tool.
Learn more about ECAD Model here.
3M ELEC PROD

7000119756
3M Catalog# 30273, 3M™ Hookit™ Purple Clean Sanding Disc 30273, 3 in, P400, 50 Discs/Carton, 4 Cartons/Case Our 3M™ Hookit™ Purple Clean Sanding Abrasive Disc 334U combines excellent dust removal and fast cutting, long lasting abrasive for higher productivity and lower cycle times. A spiral pattern clears dust from the surface and reduces loading for longer disc life – up to 3 times longer than traditional auto body abrasive discs. Our 3M™ Hookit™ attachment system makes disc change-outs fast and easy. UPC: 00051131302730
Ordering Info
In Stock: 0
MOQ: 4
Package Quantity: 4
Secure Payment Methods:


Need more Info?