Request Quote
---

Request Quote
---
Thank you for your inquiry. We are working on your request and will respond as soon as possible. For immediate inquiries please call 1-866-651-2901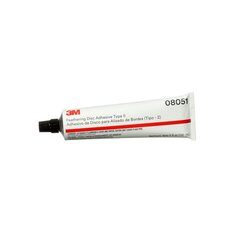 Download the free Library Loader to convert this file for your ECAD Tool.
Learn more about ECAD Model here.
3M ELEC PROD

7000120448
3M Catalog# 08051, 3M™ Feathering Disc Adhesive (Type 2), 08051, 5 oz Tube, 6 per case Our 3M™ Feathering Disc Adhesive is formulated to hold A-weight sandpaper discs firmly to disc back-up pads during featheredging, yet allow for easy removal without delamination. The natural rubber adhesive applies smoothly and resists buildup. Auto body technicians simply pull the disc gently from the pad and reapply for quick, multiple change-outs with no paper residue, saving time and cost. UPC: 00051135080511
Ordering Info
In Stock: 0
MOQ: 6
Package Quantity: 6
Secure Payment Methods:


Need more Info?