Request Quote
---

Request Quote
---
Thank you for your inquiry. We are working on your request and will respond as soon as possible. For immediate inquiries please call 1-866-651-2901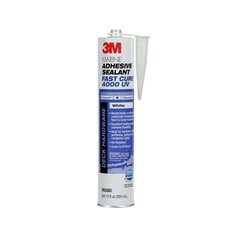 Download the free Library Loader to convert this file for your ECAD Tool.
Learn more about ECAD Model here.
3M ELEC PROD

7000121533
3M Catalog# 4000 UV, 3M™ Marine Adhesive Sealant 4000 UV, PN 06580, White, 295 mL Cartridge, 1/Case, Sample 3M™ Marine Adhesive Sealant 4000 UV is a one-component, medium-strength, moisture-curing, gap-filling sealant that cures to form a firm, flexible and waterproof seal on aluminum, wood, gel coat and fiberglass, making it well-suited for marine applications above or below the waterline. This product offers excellent UV resistance for reliable long term performance.
Ordering Info
In Stock: 0
MOQ: 1
Package Quantity: 1
Secure Payment Methods:


Need more Info?