Request Quote
---

Request Quote
---
Thank you for your inquiry. We are working on your request and will respond as soon as possible. For immediate inquiries please call 1-866-651-2901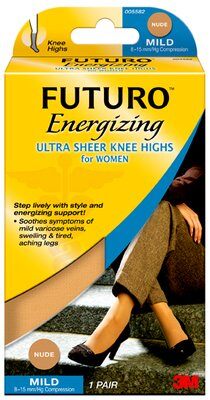 Download the free Library Loader to convert this file for your ECAD Tool.
Learn more about ECAD Model here.
3M ELEC PROD

7010296309
3M Catalog# 71014NEN, FUTURO™ Ultra Sheer Knee Highs for Women 71014NEN, Medium Nude Mild compression. Ideal for everyday use, especially when standing or sitting for long periods, walking or traveling. Enhanced toe with run guard and reinforced heel for maximum durability. UPC: 00051131201125
Ordering Info
In Stock: 0
MOQ: 12
Package Quantity: 12
Secure Payment Methods:


Need more Info?