Request Quote
---

Request Quote
---
Thank you for your inquiry. We are working on your request and will respond as soon as possible. For immediate inquiries please call 1-866-651-2901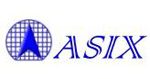 Download the free Library Loader to convert this file for your ECAD Tool.
Learn more about ECAD Model here.
Product Info
The AX88772B Low-power USB 2.0 to 10/100M Fast Ethernet controller is a high performance and highly integrated ASIC which enables a low cost, small form factor, and simple plug-and-play Fast Ethernet network connection capability for desktops, notebook PC's, Ultra-Mobile PC's, docking stations, game consoles, digital-home appliances, and any embedded system using a standard USB port.
The AX88772B features a USB interface to communicate with a USB Host Controller and is compliant with USB specification V1.1 and V2.0. The AX88772B implements 10/100Mbps Ethernet LAN function based on IEEE802.3 and IEEE802.3u standards with embedded SRAM for packet buffering. The AX88772B integrates an on-chip 10/100Mbps Ethernet PHY to simplify system design.
The AX88772B provides an optional Multi-Function-Bus portion A and B (MFA and MFB) for external PHY or external MAC for different application purposes. The MFA/MFB can be a reduce-media-independent interface (RMII) for implementing HomePlug, HomePNA, etc. functions. The MFA/MFB can also be a Reverse Reduced-MII (Reverse-RMII) for glueless MAC-to-MAC connections to any MCU with Ethernet MAC RMII interface. In addition, the MFA/MFB can be configured as general purpose I/O.
Features:
Single chip USB 2.0 to 10/100M Fast Ethernet controller

Single chip USB 2.0 to RMII, support HomePNATM and HomePlug PHY

Single chip USB 2.0 to Reverse-RMII, supports glueless MAC-to-MAC connections

USB Device Interface

Integrates on-chip USB 2.0 transceiver and SIE compliant to USB Spec 1.1 and 2.0
Supports USB Full and High Speed modes with Bus-Power or Self-Power capability
Supports 4 or 6 programmable endpoints on USB interface
Supports AutoDetach power saving, Detach from USB host when Ethernet cable is unplugged
High performance packet transfer rate over USB bus using proprietary burst transfer mechanism (US Patent Approval)

Fast Ethernet Controller

Integrates 10/100Mbps Fast Ethernet MAC/PHY
IEEE 802.3 10Base-T/100Base-TX compatible
IEEE 802.3 100BASE-FX compatible
Supports twisted pair crossover detection and auto-correction (HP Auto-MDIX)
Embedded SRAM for RX/TX packet buffering
Supports IPv4/ IPv6 packet Checksum Offload Engine to reduce CPU loading, including IPv4 IP/TCP/UDP/ICMP/IGMP & IPv6 TCP/UDP/ICMPv6 checksum check & generation
Supports full duplex operation with IEEE 802.3x flow control and half duplex operation with back-pressure flow control
Supports 2 VLAN ID filtering, received VLAN Tag (4 bytes) can be stripped off or preserved
PHY loop-back diagnostic capability

Support Wake-on-LAN Function

Supports Suspend Mode and Remote Wakeup via Link-change, Magic packet, MS wakeup frame and external wakeup pin
Supports Protocol Offloads (ARP & NS) for Windows 7 Networking Power Management
Optional PHY power down during Suspend mode

Versatile External Media Interface

Optional RMII interface in MAC mode allows AX88772B to work with HomePNA and HomePlug PHY
Optional Reverse-RMII interface in PHY mode allows AX88772B to support glueless MAC-to-MAC connections

Advanced Power Management Features

Supports dynamic power management to reduce power dissipation during idle or light traffic period
Supports very low power Wake-on-LAN (WOL) mode when the system enters suspend mode and waits for network event to awake it up

Supports 256/512 bytes (93c56/93c66) of serial EEPROM (for storing USB Descriptors)

Supports embedded ID SRAM (online programmable memory for USB Device Descriptors ,etc) to save external EEPROM

Supports automatic loading of Ethernet ID, USB Descriptors and Adapter Configuration from EEPROM after power-on initialization

Integrates on-chip voltage regula