Request Quote
---

Request Quote
---
Thank you for your inquiry. We are working on your request and will respond as soon as possible. For immediate inquiries please call 1-866-651-2901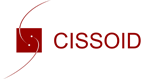 Download the free Library Loader to convert this file for your ECAD Tool.
Learn more about ECAD Model here.
Ordering Info
In Stock: 6
Available: 4 Delivery
On Order Qty: 100
MOQ: 5
Lead Time: 12 weeks
Package Quantity: 5
HTS Code: 8542.39.00.00
ECCN: EAR99
COO: BE
Secure Payment Methods:


Need more Info?
Product Info
General Description

The CHT-RIGEL is a high-temperature, high-reliability, 100mA adjustable linear voltage regulator suitable to generate from a +4.5V to +30V voltage source any regulated voltage in the range +1.8V to +28V. Its operating junction temperature ranges from -55°C to +225°C and can possibly go outside that range with some de-rating of the performance. The regulator is selfprotected with a built-in current limiter and a thermal protection, the later becoming effective in the range 250°C to 300°C. CHTRIGEL brings unique benefits in applications where the ambient or operating temperature is high and above the temperature supported by traditional semiconductors, or in applications that run in standard 125°C or 150°C, possibly 175°C but require extended reliability: CHT- RIGEL brings at least an order of magnitude in lifetime compared to traditional silicon solutions. It allows as well accelerated aging of the systems for qualification purposes as the device can support extreme temperatures. The IC features a chip-enable (CE active low) input signal allowing placing the circuit in low-power, disable mode. The output voltage is adjustable by the external resistive feedback.

The CHT-RIGEL is a one-die solution, available in a tiny ceramic package TDFP16 for applications where small PCB footprint is critical.

Applications

Regulated power supplies for embedded electronics in down-hole, aerospace and industrial systems.

Features

Junction operating temperature from -55°C to 225°C
Input voltage from 4.5V to 30V
Output voltage: from 1.8V to 28V
Output voltage total accuracy: ±5%1
Output current: 100mA max
Min voltage dropout @ 100mA: 1.7V
Line regulation: -1% max
Load regulation: -0.2% max
Cout: min 1 µF
Chip Enable (active low)
Input ripple rejection: 65dB typ (@ 100Hz)
Quiescent current (no load, Chip Enable active, 225°C): 1.1 mA typ.
Stand-by current (no load, Chip Enable inactive, 225°C): 40 µA typ.
Thermal shutdown: Active in the range 250°C to 300°C
Current limitation: 200 mA typ.
Latch-up free
Available in TDFP16
Electrical Characteristics
JESD-30 Code
R-PDFP-F16
JESD-609 Code
e4
Length
5.5
Number of Functions
1
Number of Terminals
16
Operating Temperature, TJ-Max
225
Operating Temperature, TJ-Min
-55
Output Current1-Max
0.1
Output Voltage1-Max
28.3
Output Voltage1-Min
1.8
Package Body Material
PLASTIC/EPOXY
Package Code
HDFP
Package Shape
RECTANGULAR
Package Style
FLATPACK, HEAT SINK/SLUG
Peak Reflow Temperature (Cel)
NOT SPECIFIED
Regulator Type
ADJUSTABLE POSITIVE SINGLE OUTPUT STANDARD REGULATOR
Seated Height-Max
1.2
Surface Mount
YES
Terminal Finish
GOLD
Terminal Form
FLAT
Terminal Pitch
0.635
Terminal Position
DUAL
Time@Peak Reflow Temperature-Max (s)
NOT SPECIFIED
Width
5