Request Quote
---

Request Quote
---
Thank you for your inquiry. We are working on your request and will respond as soon as possible. For immediate inquiries please call 1-866-651-2901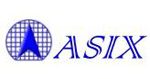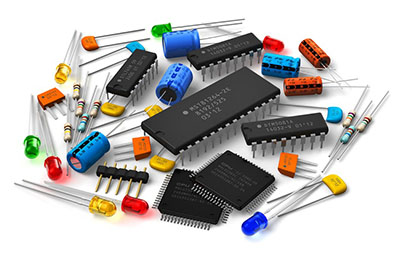 Download the free Library Loader to convert this file for your ECAD Tool.
Learn more about ECAD Model here.
Product Info
MCS9901CV-CC is a single lane multifunction PCI express to I/O controller. It supports two serial ports, one parallel port and six GPIO's. MCS9901CV-CC also provides an option for peripheral expansion through proprietary Cascade interface. The generic cascade interface allows interconnecting with similar chips like MCS9900, MCS9950 to expand the peripheral ports. The serial ports are compatible with RS232, RS422 & RS485 standards and supports throughput from 50bps to 16Mbps. Parallel Port is compatible with IEEE 1284 and supports Nibble, Byte, SPP, ECP, and EPP modes. All the GPIO pins are programmable and can be used as Input or Output. An I²C interface is provided to configure MCS9901CV-CC device options through an external EEPROM.
Features:
PCI Express

Single-lane (X1) PCI Express End-point Controller with integrated PHY
Compliant with PCI Express Base Specification, Revision 1.1
Compliant with PCI Express Card Specifications
Supports three PCI Express functions
Supports auto completion of configuration requests
Supports built in flow control
Supports Message TLP (Error) generation
Supports integrated time out handling of Non-posted request
Supports both legacy and MSI Interrupt
Supports PCIe Power Management

Serial Port

Two 16C450 / 550 / Extended 550 / 650 / Enhanced Mode compatible UARTs
Supports RS232, RS422 & RS485 modes
Bi-directional speeds from 50 bps to 16 Mbps per port
Full Serial Modem Control
Supports Hardware, Software Flow Control
Supports 5, 6, 7, 8 bit Serial format
Supports Even, Odd, None, Space and Mark parity
Supports Custom baud rate by programming internal PLL or external clock
Supports On Chip 256 Byte depth FIFOs in Transmit, Receive path of each Serial Port
Supports remote wakeup and power management features
Serial Port transceiver shutdown support
Supports Slow IrDA mode (up to 115200bps) on all Serial Ports

Parallel Port

Compatible with IEEE 1284
Nibble Mode
Byte Mode
Enhanced Parallel Port (EPP 1.9)
Extended Capability Port (ECP)
FIFO mode (Buffered SPP mode)

Cascade : MCS9901CV-CC supports a 13-Pin proprietary interface to connect to other ASIX devices for IO expansion. Through this interface, MCS9901CV-CC can be used as Cascade Secondary device and can be connected to Cascade Primary capable ASIX Devices like MCS9900. Eg. MCS9901CV-CC can be connected to MCS9900, for following product configurations.

PCIe to 6 Serial Ports and 1 Parallel Port
PCIe to 4 Serial Ports and 2 Parallel Ports

General Device Features

I²C interface for EEPROM
EEPROM read / write through PCIe Interface
Six bi-directional multi-function GPIO lines
On chip oscillator
Power supply : 1.2V, 3.3V
Operating Temperature : 0 to +70C
Electrical Characteristics
JESD-30 Code
S-PQFP-G128
Number of Terminals
128
Operating Temperature-Max
85
Operating Temperature-Min
0
Package Body Material
PLASTIC/EPOXY
Package Code
QFP
Package Equivalence Code
QFP128,.64SQ,16
Package Shape
SQUARE
Package Style
FLATPACK
Power Supplies
1.2,3.3
Qualification Status
Not Qualified
Sub Category
Bus Controllers
Surface Mount
YES
Temperature Grade
OTHER
Terminal Form
GULL WING
Terminal Pitch
.4
Terminal Position
QUAD