Request Quote
---

Request Quote
---
Thank you for your inquiry. We are working on your request and will respond as soon as possible. For immediate inquiries please call 1-866-651-2901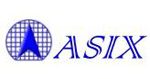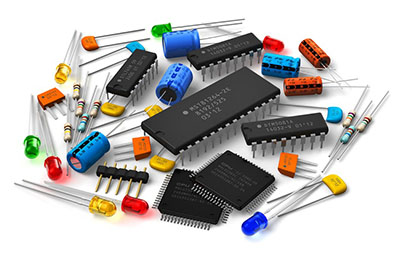 Download the free Library Loader to convert this file for your ECAD Tool.
Learn more about ECAD Model here.
Product Info
MCS9990 is a single lane multi function PCI Express to 4 dedicated USB2.0 host controllers, dedicated bandwidth per port, allowing 4 dedicated USB2.0 host controllers share 2.5Gbps wide PCI Express bus bandwidth. It supports two modes of operation - USB host mode and OTG mode, selectable through device mode select pins. The USB host mode supports four USB2.0 host ports with four dedicated USB host Controllers. The OTG mode supports two USB2.0 host ports, one USB OTG port and provision to select GPIO or ISA interface. The four USB2.0 host ports are integrated with on-chip transceivers and support four dedicated Enhanced Host Controller Interface (EHCI) and four dedicated Open Host Controller Interface (OHCI). The USB OTG port is integrated with OTG PHY and supports host and device operations. The provisional ISA interface supports up to four serial ports and/or up to two parallel ports. The provisional 24 GPIO pins are programmable as an input or output.
Features:
PCI Express

Single-lane (x1) PCI Express endpoint controller with integrated PHY
Compliant with PCI Express base specification revision 1.1
Compliant with PCI Express Card specifications
Supports multiple DMA transactions
Supports eight PCI Express functions
Supports Message TLP (error) generation
Supports both legacy and MSI Interrupt mechanism

USB

Four USB 2.0 Host Ports with on-chip transceivers, can handle High-speed (480Mbps), Full-speed (12Mbps) and low-speed (1.5Mbps) transactions
One of the USB 2.0 Host Port can support OTG Feature
Four dedicated Enhanced Host Controller Interface (EHCI) controllers
Four dedicated Companion Open Host Controller Interface (OHCI) controllers
Compatible with Bulk, Interrupt and Isochronous type USB devices
Simultaneous operation of multiple high-performance USB devices
Supports USB Power Management
As a peripheral, OTG supports High Speed (HS)/ Full Speed (FS) Operation
As a peripheral, OTG supports the following endpoints
One control endpoint
One interrupt IN endpoint
Two Bulk IN endpoints
Two Bulk OUT endpoints

General Device Features

Device parameters configurable through EEPROM
24 GPIO lines
Optionally GPIO lines are configurable to support ISA Interface
JTAG Port for board level diagnostics
Power Supply requirement:1.2V for Core & 3.3V for IO's
On-chip Voltage regulator for 3.3V to 1.2V
Package : 128-Pin LQFP, RoHS
Operating Temperature : 0 to +70C