Request Quote
---

Request Quote
---
Thank you for your inquiry. We are working on your request and will respond as soon as possible. For immediate inquiries please call 1-866-651-2901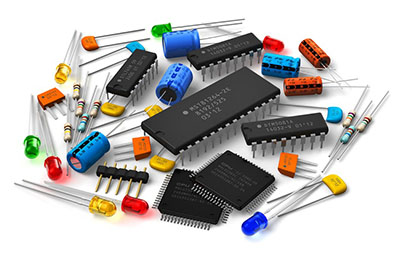 Download the free Library Loader to convert this file for your ECAD Tool.
Learn more about ECAD Model here.
ST MICROELECTRONICS

STGW40NC60KD
STGW Series Trade Switching Low On State Through hole IGBT - TO-247-3

Ordering Info
In Stock: 0
MOQ: 30
Package Quantity: 30
COO: CN
Subject to tariff fees.
Electrical Characteristics
Collector Current-Max (IC)
70
Collector-emitter Voltage-Max
600
Configuration
SINGLE WITH BUILT-IN DIODE
Gate-emitter Thr Voltage-Max
6.5
Gate-emitter Voltage-Max
20
JEDEC-95 Code
TO-247
JESD-30 Code
R-PSFM-T3
JESD-609 Code
e3
Number of Elements
1
Number of Terminals
3
Operating Temperature-Max
150
Package Body Material
PLASTIC/EPOXY
Package Shape
RECTANGULAR
Package Style
FLANGE MOUNT
Peak Reflow Temperature (Cel)
NOT SPECIFIED
Polarity/Channel Type
N-CHANNEL
Power Dissipation-Max (Abs)
250
Qualification Status
Not Qualified
Sub Category
Insulated Gate BIP Transistors
Surface Mount
NO
Terminal Finish
Tin (Sn)
Terminal Form
THROUGH-HOLE
Terminal Position
SINGLE
Time@Peak Reflow Temperature-Max (s)
NOT SPECIFIED
Transistor Application
POWER CONTROL
Transistor Element Material
SILICON
Turn-off Time-Nom (toff)
338
Turn-on Time-Nom (ton)
64