Request Quote
---

Request Quote
---
Thank you for your inquiry. We are working on your request and will respond as soon as possible. For immediate inquiries please call 1-866-651-2901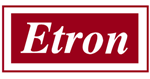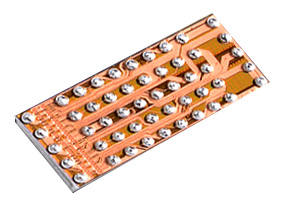 Download the free Library Loader to convert this file for your ECAD Tool.
Learn more about ECAD Model here.
Product Info
Feel trapped following the over provisioned High Cost Memory Standards Road Map? Etron developed a new evolutionary memory architecture: A RPC-DRAM®. This innovative patented architecture is an enabling solution to the new emerging markets of IOT, AR/VR and AI. It uses less than half the pins of a standard DDR3 memory yet still delivers low power, high speed and uses DDR3/LPDDR3 signaling.
With fewer signal pins and a smaller footprint the overall system cost can be significantly reduced. Controller cost is less, signal layout less complex, overall footprint is reduced, and advanced process nodes aren't required to meet the application requirements.
Reduced Pin Count Architecture

Less than half the pin count of a standard DRAM
Only 22/24 Active signals
Supports overlapped row/column operations
Random addressing at full bandwidth

High Performance

Bandwidth > DDR3 with < ½ the signals
Low Power: No DLL, Deep Power Down Mode
DDR3/LPDDR3 Signaling
Up to DDR2400 signaling speed
X16 device: 4.8 GBytes /sec @ DDR2400

Low Cost Package Options

First DRAM offered in WLCSP (lowest cost pkg)
DDR3 96 ball PCB footprint is 10X larger than RPC
Stacked Die MCPs
X32 DDP in same package as DDR3 X16 package

Scalable Density and Configurations

64Mb to 8Gb
X16, X32, X64

Cost Effective Miniaturization

Smallest Package size available WLCSP
Same BW as DDR3 with <10% the footprint
Controller size and complexity greatly reduced
Overall PCB size and complexity reduced